Live on Lenox Thursday Night Harlem Tour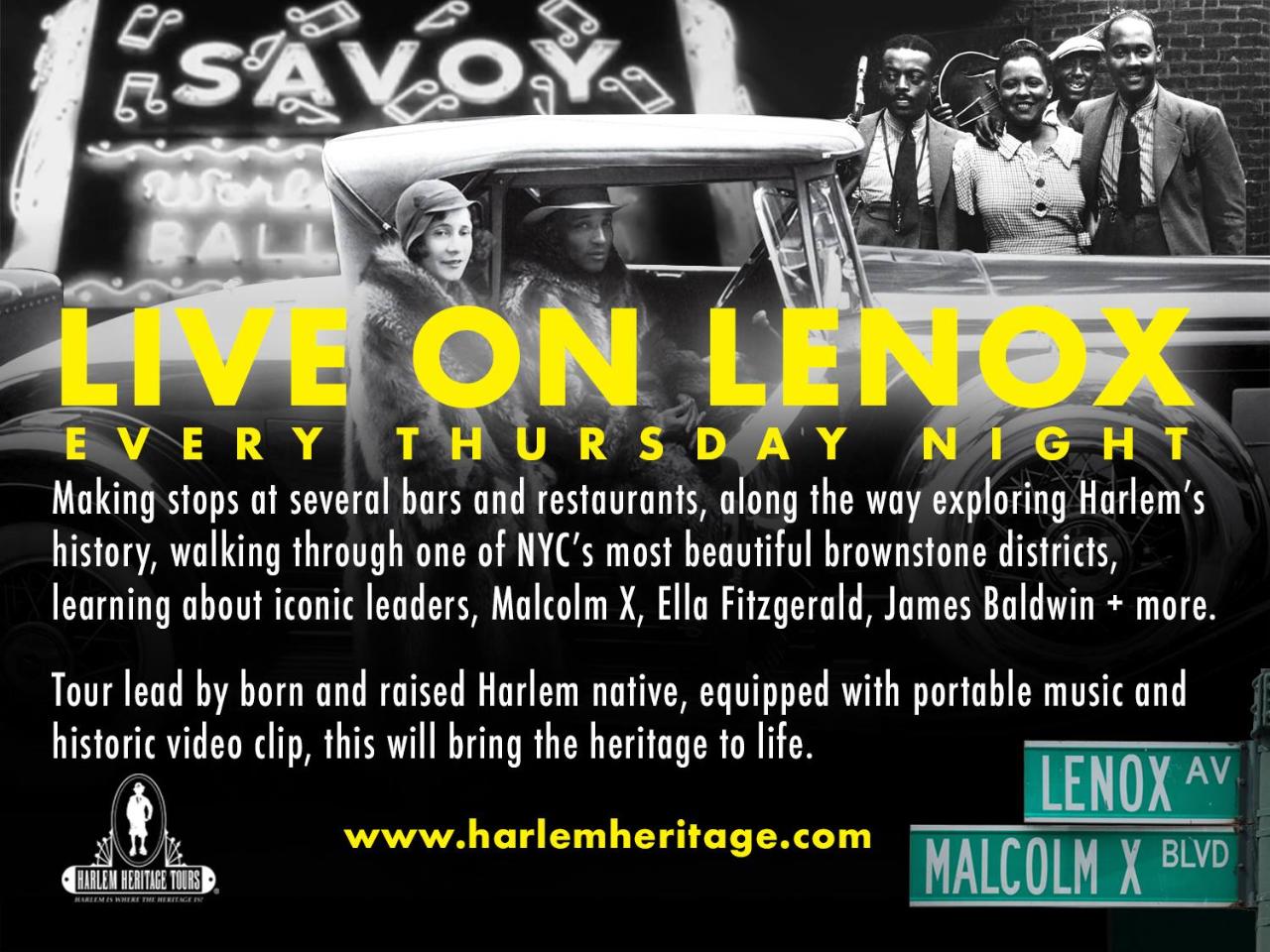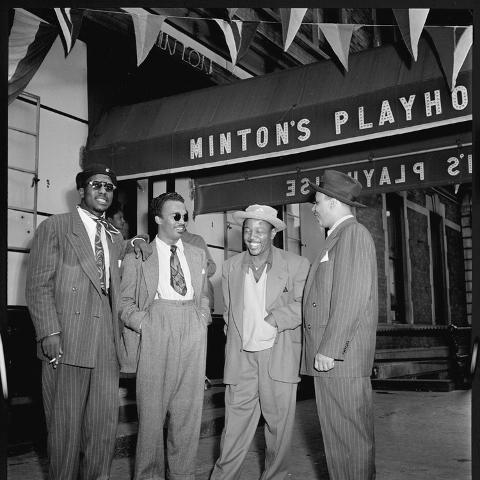 Duration: 4 Hours (approx.)
Location: New York City, N.Y.
Lenox Ave. aka Malcolm X Boulevard is one of the most energetic and historic residential / commercial strips in NYC. Some of Harlem's most historic personalities have called Lenox Ave. home, an abundance of history making historic events have taken place on Lenox Ave. Currently, Lenox Ave. aka Malcolm X Boulevard is experiencing a renaissance, new nightlife, + plus the celebration of old heritage, come with us on Thursday nights, walk through and learn the history as we make stops along the way at new and old venues. A Harlem born and raised Harlem local tour guide, equipped with portable video and audio devices, will bring the history of Lenox Ave. aka Malcolm X Boulevard to life.
Days: Every Thursday
Time: 7:00 PM
Price: $49.00 per person
Walking distance: 1.5 miles - low impact walking.
Catchment Area: 110th - 125th Street Area.
Food: not included in price.
Stopping at some of the best new venues in Harlem.
Multimedia: tour guide will be equipped with video and audio devices presenting archival video and audio at applicable locations.
Meeting location: 104 Lenox Ave., aka Malcolm X Ave, between 115th and 116th Streets. #2 & #3 arrive directly to meeting location.