NBA All Star Saturday Night at Harlem Heritage Tours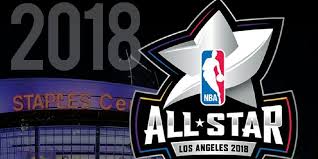 Duration: 4 Hours (approx.)
Location: New York City, N.Y.
The NBA All-Star Saturday Night is held annually the night before the NBA All Star game. Fans that attend the NBA All-Star Saturday Night will experience the fun atmosphere as the Slam Dunk Contest, Three-Point Contest and Skills Challenge take place. The events on Saturday night are part of the All-Star Weekend, held every February, which includes other exhibition activities such as the Rising Stars Challenge, NBA All-Star Celebrity Game, NBA Development League All-Star Game and finally on Sunday the NBA All-Star Game, which is between the top players in the Western and Eastern Conferences of the National Basketball Association. The events and games give fans the chance to see the best players in the NBA play together in a more relaxed atmosphere. The weekend is a celebration of basketball and sportsmanship and a real treat for any NBA fan.
Date: Feb 17th, 2017
Time: Time 6:00 PM
Price: 5:00 per person.
Place: Harlem Heritage Tourism and Cultural Center: 104 Malcolm X Boulevard, between 115th - 116th Streets on downtown side of the street. #2 and #3 trains arrive directly to meeting location.
Phone 212 280-7888