"The Life and Times of 125th Street Multimedia Walking Tour"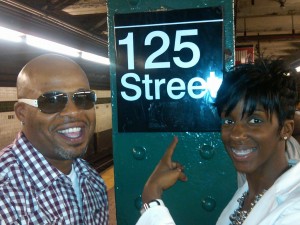 Location: New York City, N.Y.
Join us as we explore the history of Harlem's most famous commercial and cultural corridor = 125th Street. From East to West, 125th Street has an amazing story to tell. Alway's known as Harlem's 42nd. Street, 125th via it's institutions and legendary street corners gave birth to Harlem movements, contributing to the legacies of greats such as Malcolm X, James Brown and many others.
Walk with a born and raised lifelong Harlem resident who will explain the full history of 125th Street accompanied with audio and pics that will be presented at applicable stops. Hear the voice of Adam as we stand at the base of his statue, watch James Brown live at Apollo 1960...etc. Much change is coming to 125th Street, take this tour to learn about the corridors historic past.
Date: April 13th, 2019
Meet: 125th & So. East Corner of 125th Street & Lexington Ave. 4 & 5 & 6 trains arrive to meeting location.
Time: 1:00 PM
Price: $25.00 per person.
Length: 1 mile low impact walking.
For more info: 212 280-7888, cell 646 302-1575.