Harlem Heritage Virtual Experience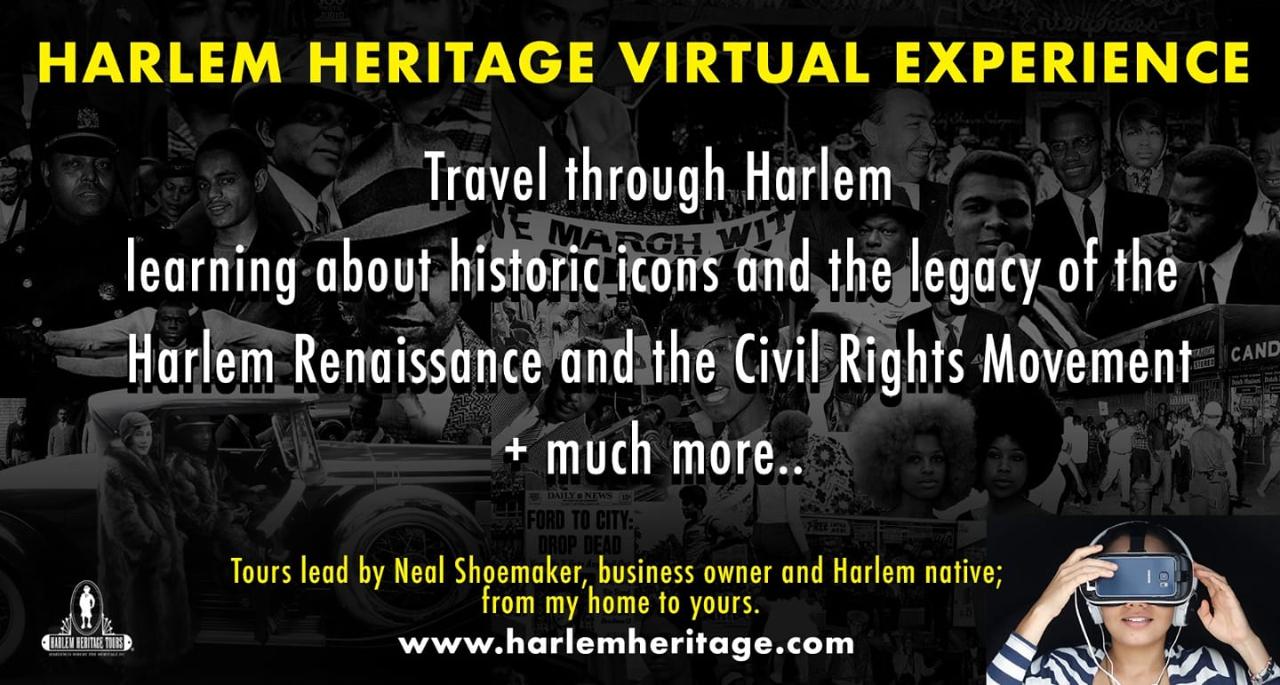 Duration: 90 Minutes (approx.)
Location: New York City, N.Y.
While travel has been heavily compromised due to the coronavirus pandemic, technology allows all to virtually experience the heritage of Harlem via our Harlem Heritage Virtual Experiences. From the comfort of your living room, explore Harlem's rich heritage, learn about African American Icons such as Malcom X, Langston Hughes, Duke Ellington and many others, view historic landmarks, and experience the legacy of movements that include The Great Migration, The Harlem Renaissance, The Civil Rights Movement and much more.
The following pertains to the Harlem Heritage Virtual Experience:
Harlem Heritage Virtual Experience is conducted via Zoom, "The Zoom details of this tour will be in the Order Confirmation email sent to you after purchase, please check your inbox (including junk) for this email."
Harlem born and raised tour guide with walk you live (in real time) through the rich multifaceted history of Harlem with emphasis on social justice history of Harlem.
Every Saturday during Summer 2020
For more information feel free to call us at 212 280-7888
Virtual private tours available for groups.