Dr. Martin Luther King Jr. Virtual Harlem Tour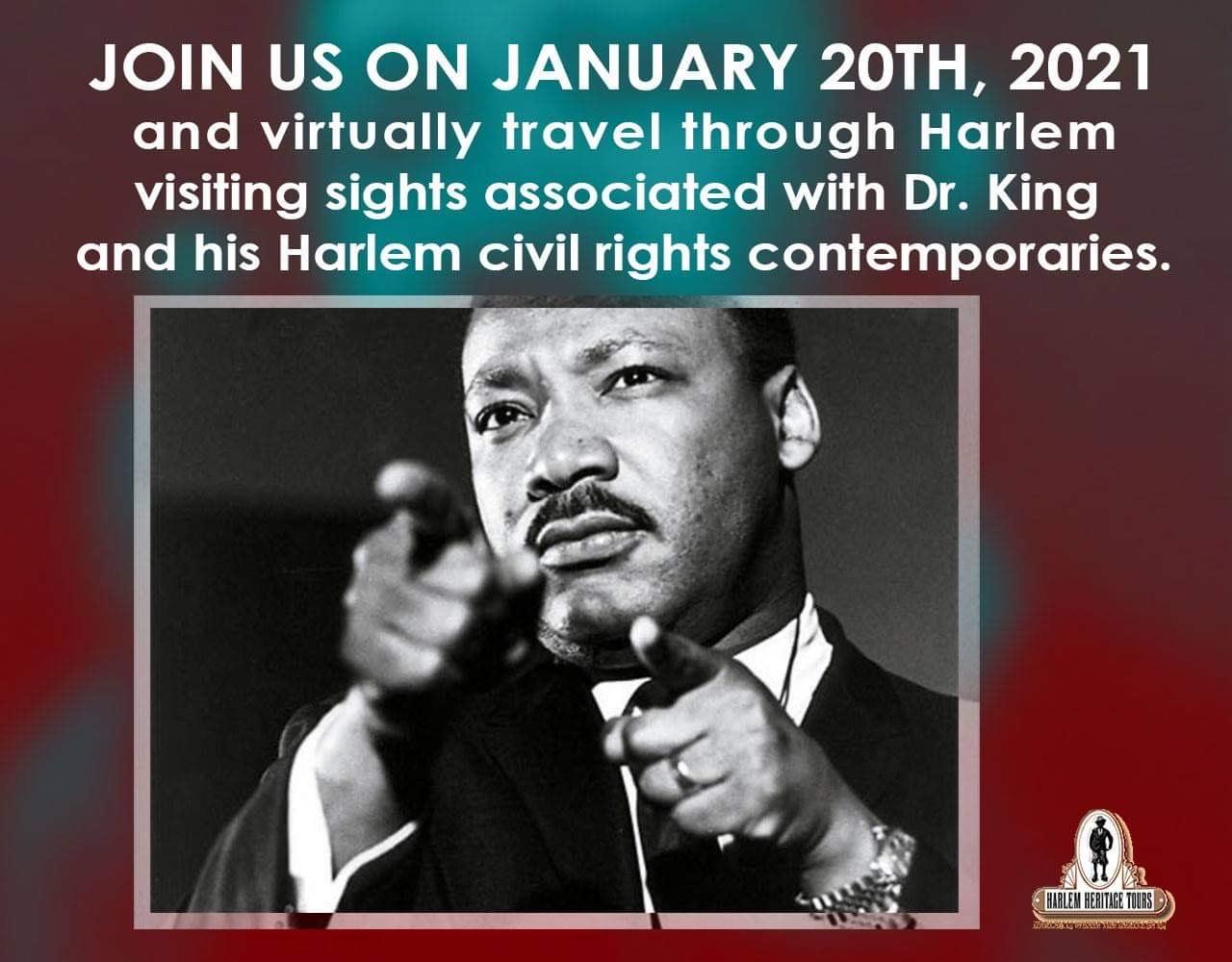 Duration: 90 Minutes (approx.)
Location: New York City, N.Y.
From the comfort of your living room, on Dr. Martin Luther King Jr. Day visit sights in Harlem impacted by the presence of Dr. King. Many associate the legacy of Dr. King with the southern portions of the United States, but he also worked hard to the improve quality of life for minorities living in the north, many of whom transported from south to north by forces of the great migration.
As it pertains to Harlem, Dr. King visited many times, delivering monumental speeches, accepting awards and accolades and impacting local Harlem leaders who are now part of the annals of Harlem civil rights history.
Price: $15.00. Zoom meeting ID and password will be emailed upon payment of tour.
Includes historic narratives from historic sights, impactful interviews past and present, great complimentary video to compliment the heritage, its all about making the history come to life.
For additional information, feel free to contact us at 212 280-7888 or email misterharlem@harlemheritage.com.